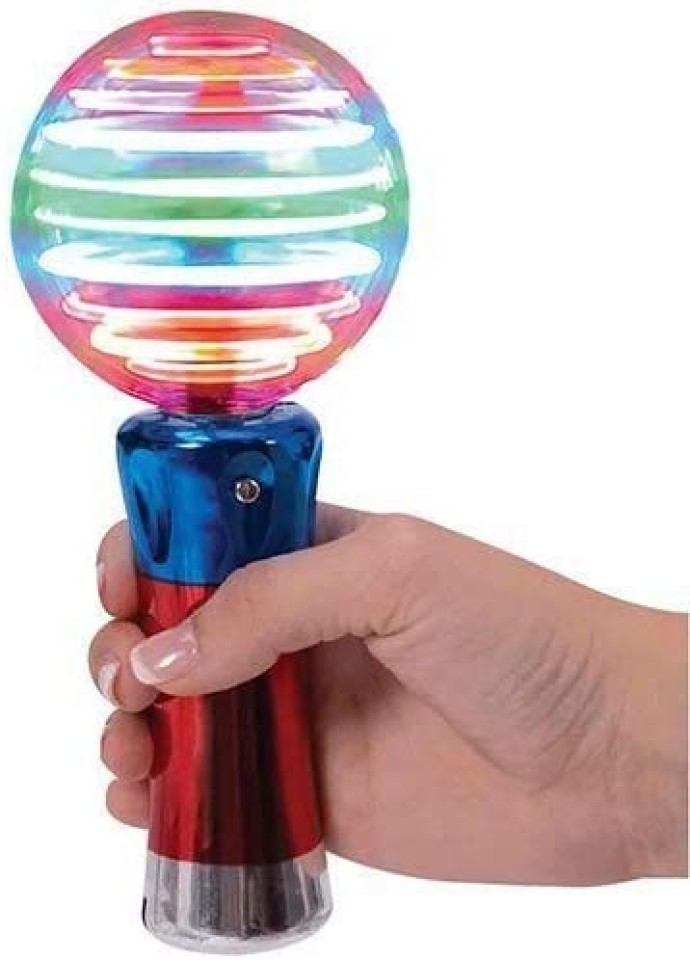 Meteor Storm
OUR REF #: 9SPSP
An LED light show that fits in your hand! With the press of a button an amazing show of lights unfolds before your eyes! With over 60 different patterns, the Meteor Storm is out of this world! Bright enough to be seen in daylight.
Additional Information
Dimensions: L: 7.5" x W: 3.5"
Power: Requires 3 x AA Batteries, included.
Warning: Choking Hazard (1) not for under 3 years.
5 Reviews
I thing I did order 4 or 5 toys, from 2 toys are not working especially the "Fan" thanks Lovecy
It was a hit for my great-grandson with CP.
Seems to be sturdy. That's what I was seeking!
We purchased the meteor storm for our 2 yr old grandson (preemie, spasticity issues, lots of PT). This gets his attention and he is trying to follow it with his eyes! He loves it!! With a little one you never know what will help but we did good with this toy. I think we might have to buy another one to keep at our house.
Deborah H.
Verified Buyer.
We love them here at Children's Hospital Colorado. Thank You