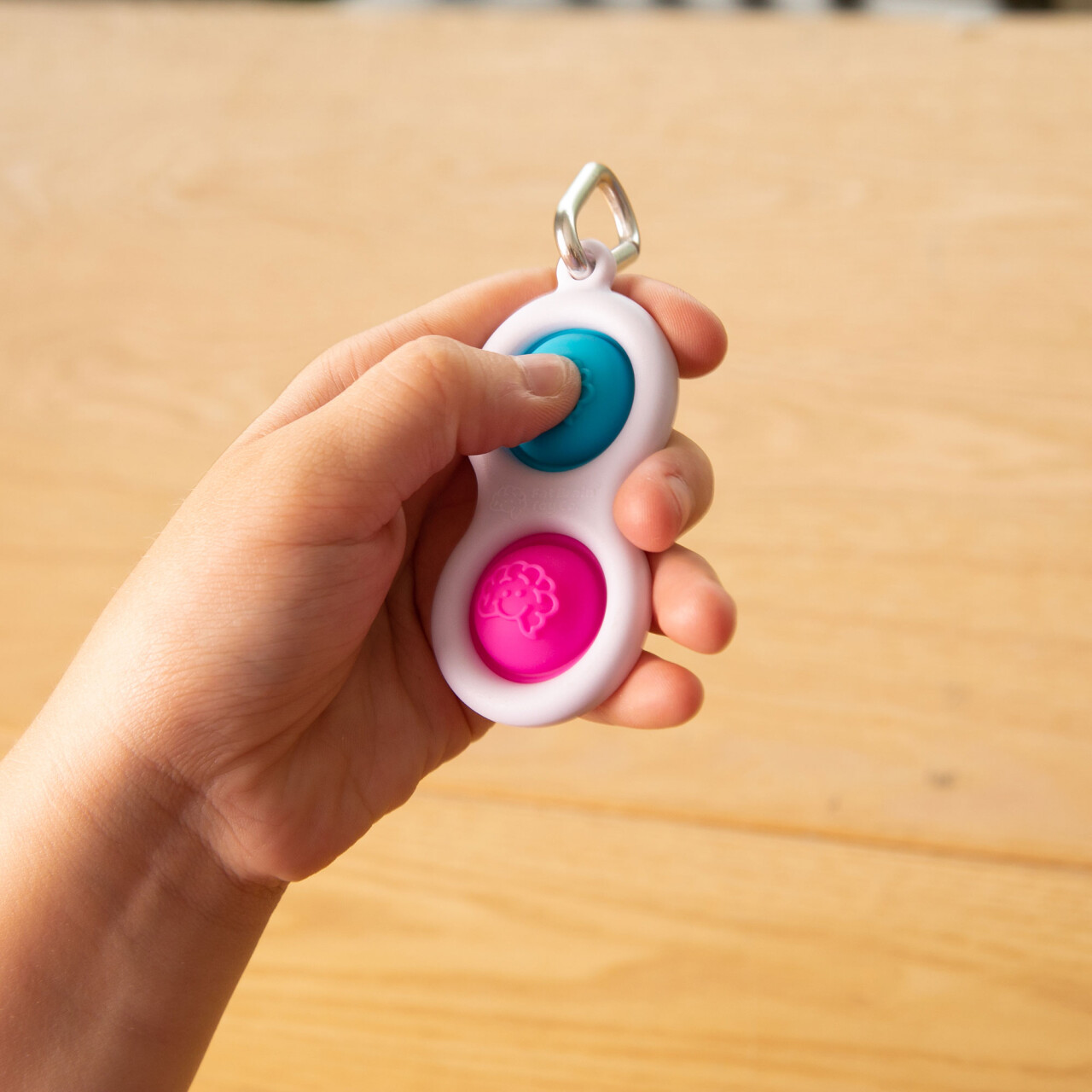 Simpl Dimpl - Fidget Fun
OUR REF #: 7SMDM
Young or old, this unique little keychain provides endless hours of fidget fun!

The frame is made from strong, high-quality plastic - ideal for rattling around in your pocket or purse - and the two colorful buttons are made of 100% silicone.

One touch and your fingers can't stop pushing, poking, and popping! Perfectly sized to fit any set of keys. The mini carabiner clip makes it easy to attach and detach from keys, purse, backpack. Encourages tactile stimulation, calmness, and concentration. Fidgety fingers can't put it down! 

Color varies.
Additional Information
Dimensions: L: 3.25" x W: 1.5" x D: 0.5"
Warning: Choking Hazard (1) Not for under 3 years. Use under adult supervision.
Related Products