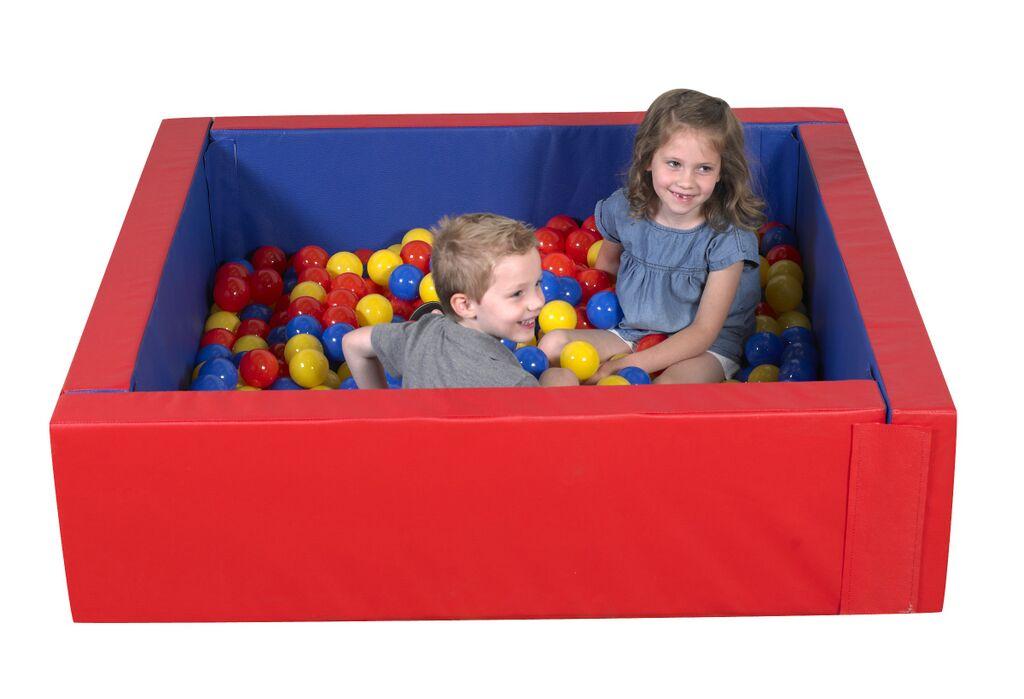 Corral Ball Pool
OUR REF #: 8CRBP
This ball pool provides multi-sensory stimulation and encourages social interaction.    The walls are 4" thick foam and 12" high.   It requires 53" square floor space. Includes 500 2-3/4″ dia. polyethylene balls in multiple colors, which provides multi-sensory tactile stimulation. 45" Square inside dimension. Ball pool walls are covered in easy to clean material. Ball Pool floor is unpadded.
Made in USA. 
Recommended ages are 2 to 6 years old. 
The vinyl floor (not padded) attaches to wall with hook & loop fasteners.
Additional Information
Dimensions: 12" High x 53" Square
Additional Shipping Information: HIS ITEM WILL DROP SHIP FROM THE MANUFACTURER AND TAKE ABOUT 2-3 WEEKS FOR DELIVERY.
Related Products