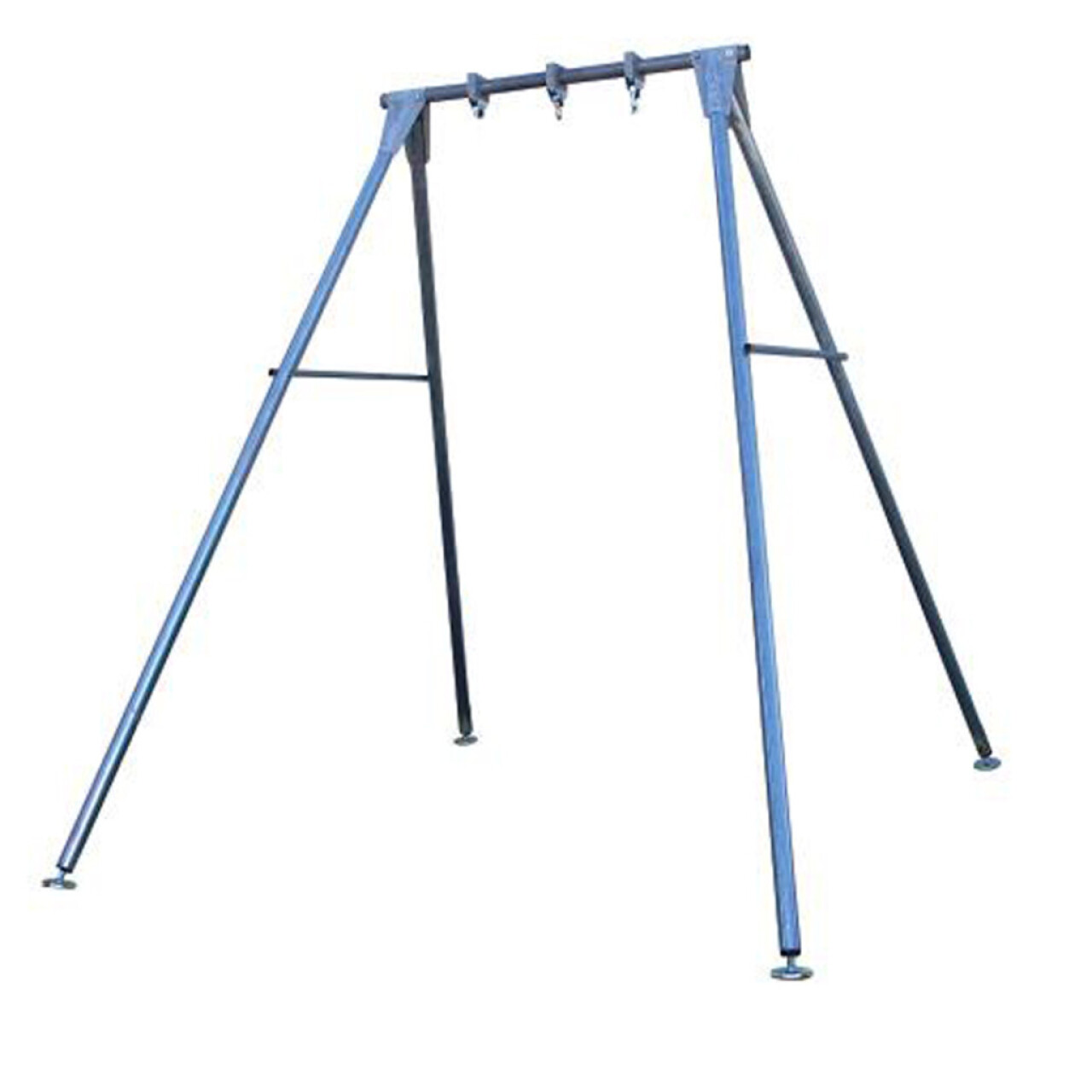 Indoor Single Swing Frame Package
OUR REF #: 8TSPSIN
Everything you need for vestibular input all year round.  Attach our of our amazing swings or any of yours to this sturdy galvanized steel frame. 

Be sure that you have at least a 10' ceiling height in your room to accommodate this swing frame. 

This package includes:
TFH Single Swing Frame
Extra Super Glide For One Point Swinging
Swivel
Indoor Swing Frame Feet

Weight Limit: 140 lb. per suspension point. 


Additional Information
Dimensions: H: 98" x W: 85" x D: 97"
Additional Shipping Information: Truck Shipment. Charge does not include Liftgate/Inside Delivery.