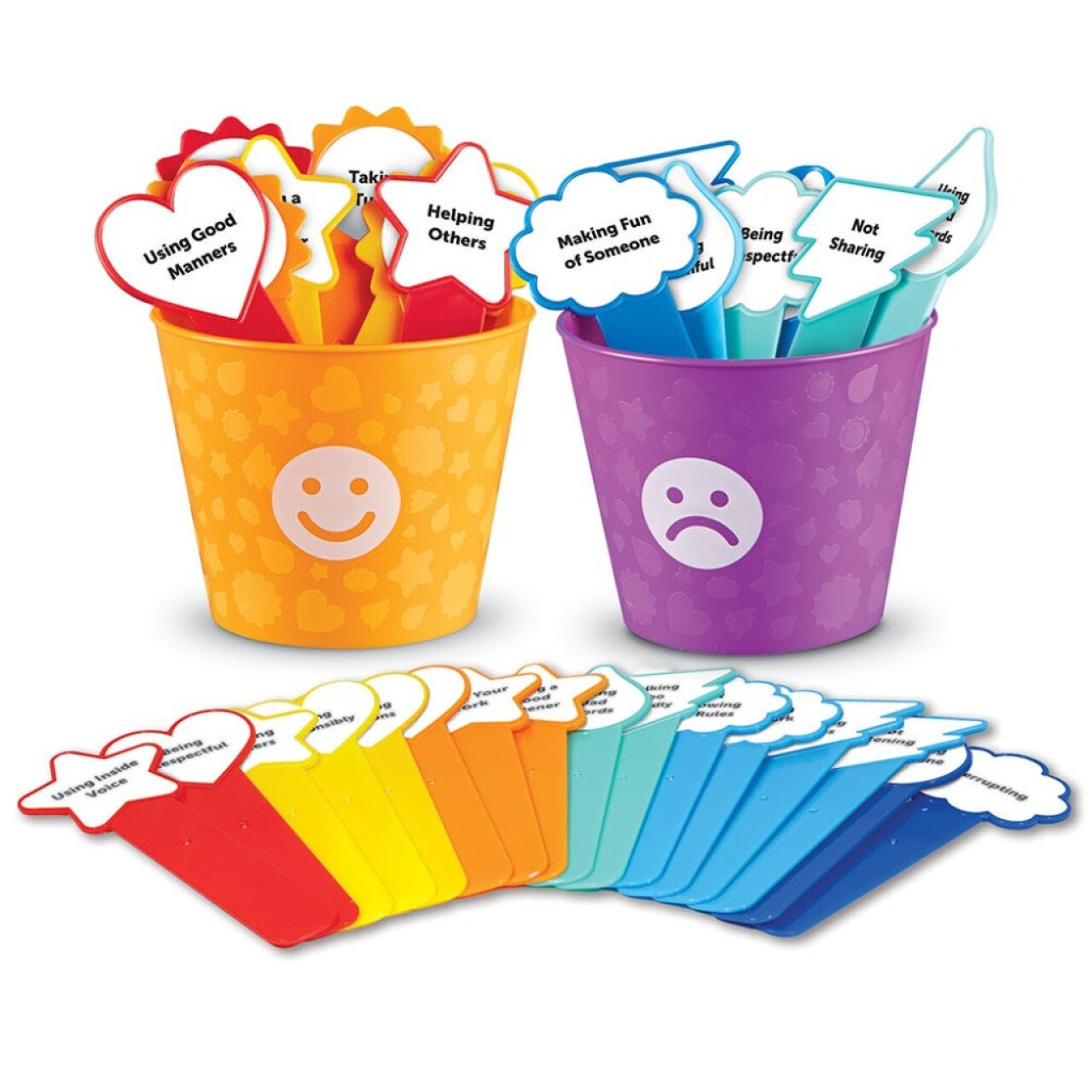 Good Behavior Buckets
OUR REF #: 4GBHB
Fill your classroom with all-new social-emotional learning (SEL) skills! Whether they're learning in the classroom or through homeschooling, students learn how to fill their buckets with kindness, attentiveness, and other positive social-emotional skills with these Good Behavior Buckets. This pair of easy-to-visualize behavior trackers give teachers an easy, interactive way to encourage social-emotional development—positive behaviors land in the sunny orange bucket, while negative behaviors land in the stormy purple bucket. These Good Behavior Buckets are ready to use in minutes—simply stick the 30 preprinted social-emotional behavior stickers onto fun trackers in 6 shapes (suns, hearts, and stars for good behaviors; clouds, lightning bolts, and raindrops for challenging ones) and start tracking! For an added level of customization, this set of Good Behavior Buckets also comes with 30 blank stickers ready for personalized behaviors and social-emotional activities for kids. Made from sturdy, colorful plastic, these Good Behavior Buckets are ready for years of social-emotional activities for students!
Additional Information
Dimensions: Buckets measures - H: 3.75" x D: 4.5"
Warning: Choking Hazard (1) Not for under 3 years. Use under adult supervision.