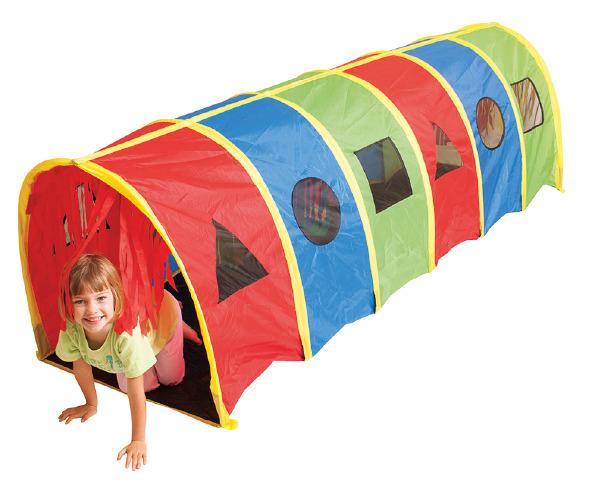 Geo Tunnel
OUR REF #: 7GEOT
With streamers hanging from the top and little shaped windows, you can crawl through the fun. From room to room, make a never-ending maze as you slither around pretending you are on a "secret mission". These tunnels promote the use of your imagination while helping develop motor skills and muscle strength.
Additional Information
Dimensions: L: 9' x W: 19"