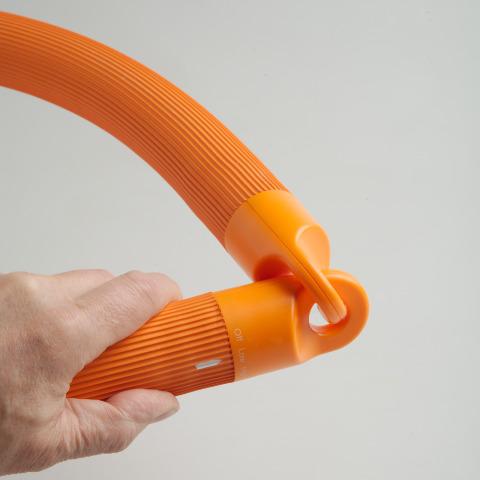 Viperating Snake
OUR REF #: 3STVS
Our best selling Vibrating Snake is one of our favourite sensory products for helping to promote calm and relaxation. Vibration helps to relax the body and is perfect for those who need extra sensory input. The Snake is battery-operated, has a choice of two speeds, is flexible, and helps to stimulate our proprioceptive senses. Wrap the Snake around your neck, back, arms, legs or torso for vibrations just where you need them. Available in a ridged orange or a smooth blue design. Pair your snake with one of our covers for different tactile sensations!
Additional Information
Dimensions: 58cm
Power: 2x C
Related Products
56 Reviews
Great sensory toy. My autistic son loves it and helps him to calm down. Is a little awkward to adjust high/low/off setting. Twist it a little to much one way it'll stop or too much the other way it'll jump into high vibrate. (Would be perfect if it had a sliding switch instead.) Very happy overall though!! :)
Very good my autistic son loves it great buy
Good toy,but didn't realise it was ribbed,chafes skin when rubbed on face,otherwise excellent .
Kathleen H.
Verified Buyer.
25/12/14
Our granddaughter loves her gifts
Calmed my boy when starting an anxiety attack on Christmas day love it
Mary jo H.
Verified Buyer.
21/12/14
V good
This is great my child loves it
Reginald C.
Verified Buyer.
14/12/14
The vibrating snake is very well made and I think my grandson will love it
Michelle W.
Verified Buyer.
10/12/14
My granddaughter loves it....calming
Michael M.
Verified Buyer.
29/11/14
all fine
Not sure how children can play with it, but they do like it vibrating around the body.
I think it's a great item and my son loves it I would recommend to others.