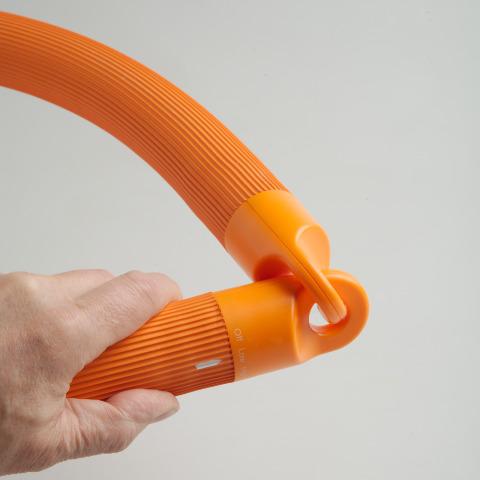 Viperating Snake
OUR REF #: 3STVS
Our best selling Vibrating Snake is one of our favourite sensory products for helping to promote calm and relaxation. Vibration helps to relax the body and is perfect for those who need extra sensory input. The Snake is battery-operated, has a choice of two speeds, is flexible, and helps to stimulate our proprioceptive senses. Wrap the Snake around your neck, back, arms, legs or torso for vibrations just where you need them. Available in a ridged orange or a smooth blue design. Pair your snake with one of our covers for different tactile sensations!
Additional Information
Dimensions: 58cm
Power: 2x C
Related Products
56 Reviews
Our grandson with complex special needs loves the sensory vibrating snake!
It is well built. It is the second one I have bought. We use it all the time to help calm one of my students.
Friends daughter absolutely loves it.
Larger and better made than I expected.
I purchased multiple snakes had to return one that didn't work. quickly got the replacement. A little bit touchy with the battery contacts needing to be just right for the vibration to work, but very soothing for our babies.
Christine S.
Verified Buyer.
16/02/18
Grandson loves it,
Allison R.
Verified Buyer.
22/12/17
shipped quickly. it is a little touchy, the batteries have to be put in just right for it to turn on but my husband figured that out quickly. the material is awesome, i know my sensory special needs nephew will looove playing with it
Great sensory vibrating toy! Although can sometimes be hard to switch on/off due to connection - It has been a huge success.
Impressed for the price. Seems well made and works well. Thanks for your product.
Snake did not work correctly, will be contacting soon for return.
The on-off setting can be tricky so you think the batteries have run out when they actually haven't. However this snake seems to give my son the sensory feedback he needs.
Very quick delivery. Item was beyond expectations.
I personally like it feels quite soothing but I bought it for my son who is autistic and he hates it
I bought this for my 3 yr old granddaughter. She likes it, but I was hoping it would have been a little more flexible so it could wrap around her smaller arm or leg. Other than that, it works well and she seems to enjoy it! Thank you!