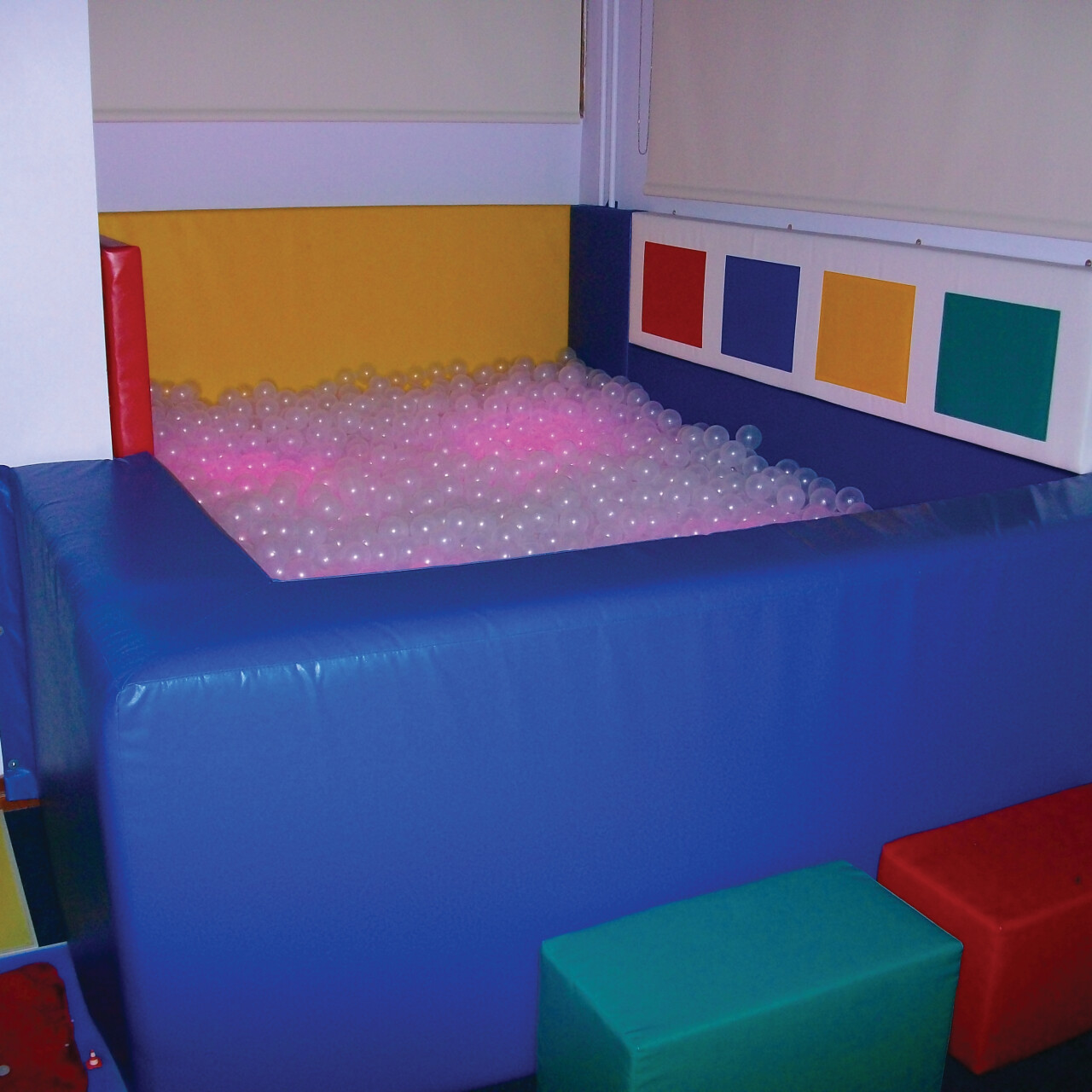 Light-up Ball Pool
OUR REF #: 9BPCR
The LED Lights slowly change colour through a preprogrammed cycle of 16 colours. The included 500 Balls strengthen visual and tactile sensory discrimination! This ballpool is the favourite sensory solution for adults and children who need to receive deep pressure sensations and massage. Everyone reports a great sensory experience.

Full padded structure with no wooden substructure. Best used in a darkened room. For a deeper, diving-like experience add up to 1000 more balls.

Offers therapeutic swimming-like or floating opportunities.

Made in Canada, Ships from Ontario via truck.
Additional Information
Dimensions: Custom Sized Product
Power: electrical outlet needed