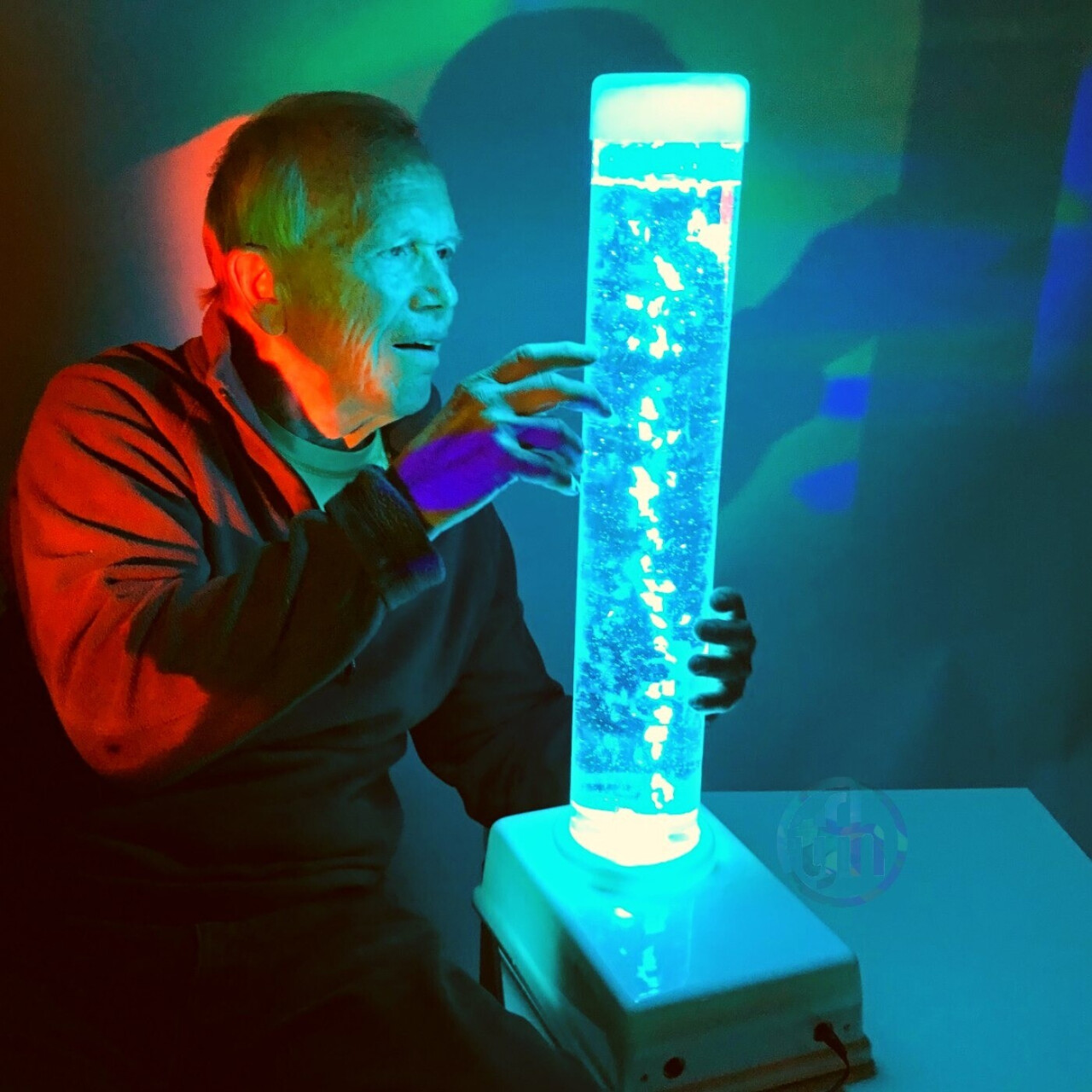 Portable, Tabletop Tubes
OUR REF #: 3BCSST
A light-weight and shorter tube that works best on a table top. Easily portable for on-the-go Sensory at home, in therapy, and travel. Perfect size for up-close sensory experiences for young and old alike.
Slowly changing colours and rising bubbles to relax and calm. Compact size makes portability easy. Low level vibrations from the motor are soothing and rhythmic.
Includes waterproof pump. CUL approved. LOW VOLTAGE  Ideal for home, classroom, & travel use.
Attach a switch controller to turn off and on the bubbles in the water tubes, providing feedback for interaction with our
On/Off Switch
or Momentary
Dot Switch
If you prefer waterless, please choose the
whirlwind tube 3HCSST
, which uses air to circulate small white beads up the tube.
Dimensions: 24"High x 4"dia
Additional Information
Dimensions: 24" High x 4" Diameter
Power: Transformer
Related Products