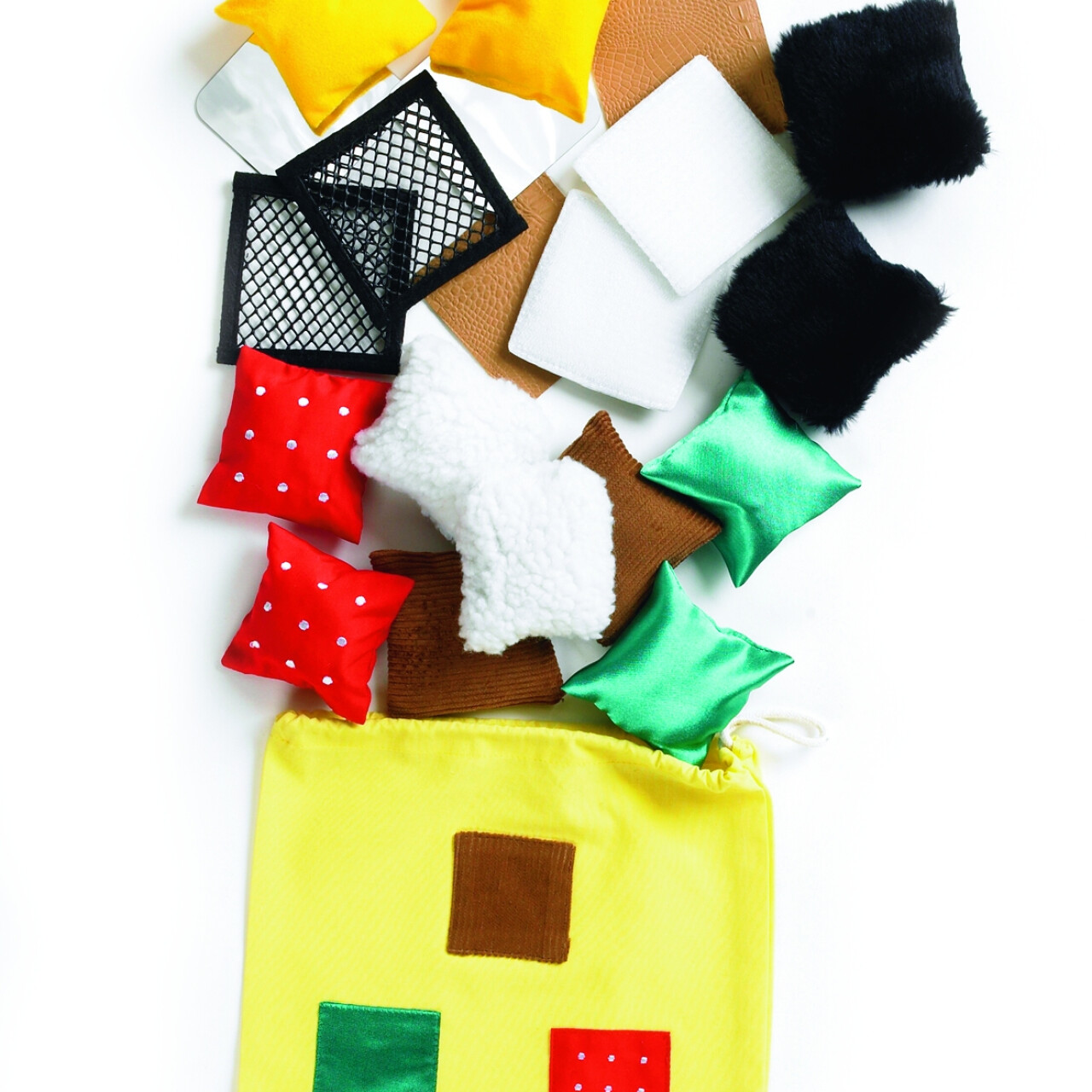 Teachable Touchables Matching Squares
OUR REF #: 3MTXB
A set of 20 squares of material with different textures packed in a drawstring cotton bag. Discriminate between scratchy, slippery, silky or soft textures. Build your tactile awareness as you interact through play. Includes a "Tip Sheet" packed with fun activities that "touch" on matching, vocabulary, communication, and tactile discrimination skills. Squares measure 5 to 7.5cm in size.
Additional Information
Dimensions: Approximately 2" - 3" Each Square
Power: Transformer.