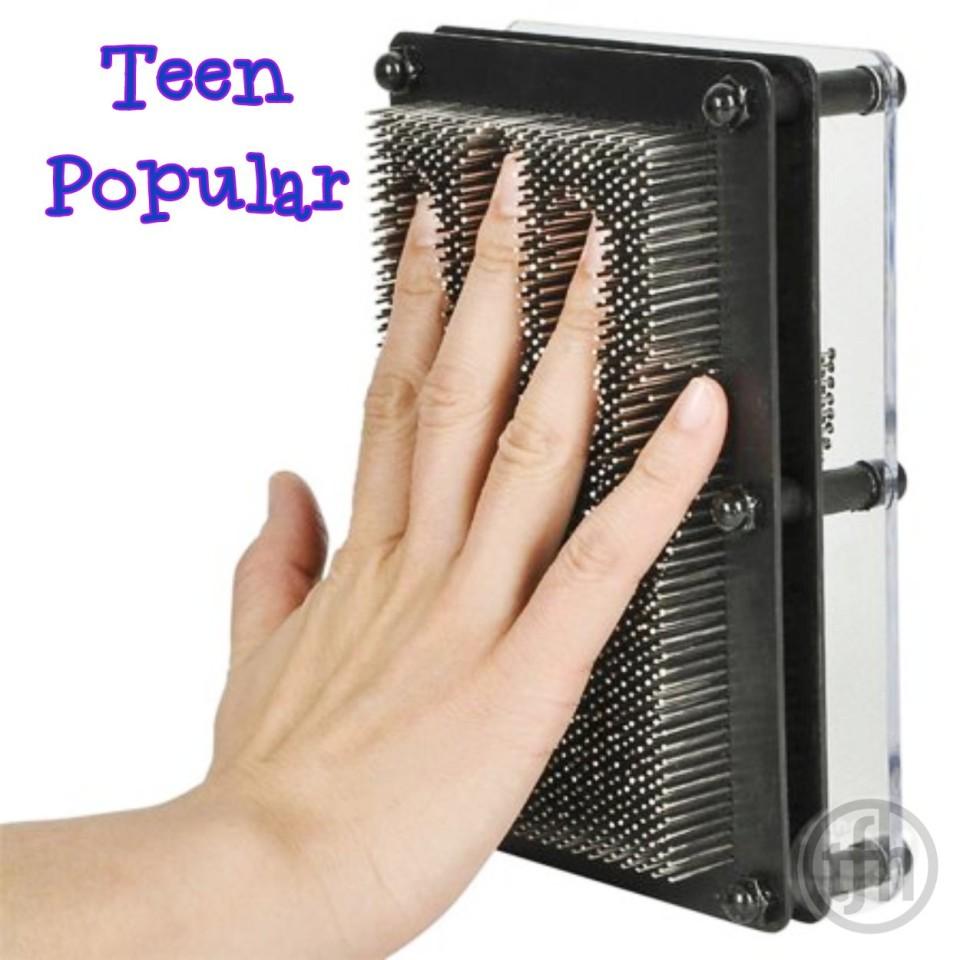 Pin Art
OUR REF #: 6INSC
Hundreds of cool chromed metal rods fit to all the contours of a hand or face and create a three dimensional pattern. Visually depicts hand placement and encourages tactile awareness. Ideal for people with Sensory Deprivation or SI needs. Bonus... Reverse the frame and the rods slide away with a satisfying clunk. Our ABA therapists prefer this toy as a reinforcer or reward with Teenagers and older children who like tactile, cause & effect, and manipulative toys.  7" x 5" x 2.5"  
Related Products
2 Reviews
It will be a great gift for my friends 4 year old. It will provide hours of fun
Rebecca & eric N.
Verified Buyer.
07/08/15
Great product. Our special needs child loves!