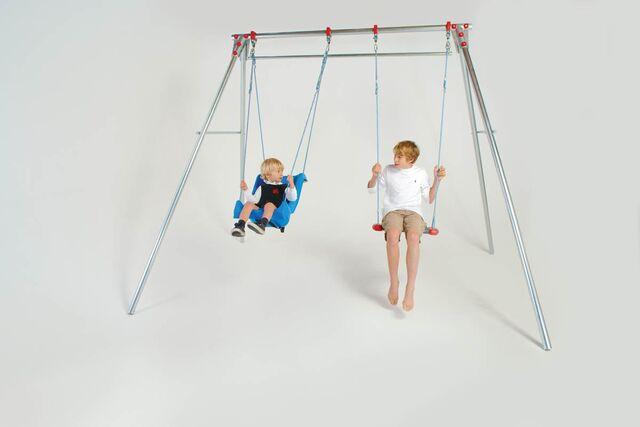 Double Swung Package
OUR REF #: 8SWNGDP
TFH Double Swung Package includes our unique Swung Bar and Double Swing Frame so two can enjoy the fun of swinging. Enjoy eye-contact and a shared experience as siblings swing siblings or parents swing children. Attach any swing to the Swung Bar. Our Full Support Swing Seats are a favorite for this package (swing seats sold separately). For indoor Swunging, attach the Indoor Swing Frame Feet (sold separately). You will need a minimum of a 10' ceiling for this frame. Package does not include swings. See our Triple Swung Package also. (8SWNGTP) THIS ITEM IS CURRENTLY ON BACK ORDER UNTIL THE END OF AUGUST. PLEASE CALL 800-467-6222 TO PLACE AN ORDER FOR THIS ITEM.
Additional Information
Dimensions: H: 91" X W: 101" X D: 97"
Related Products