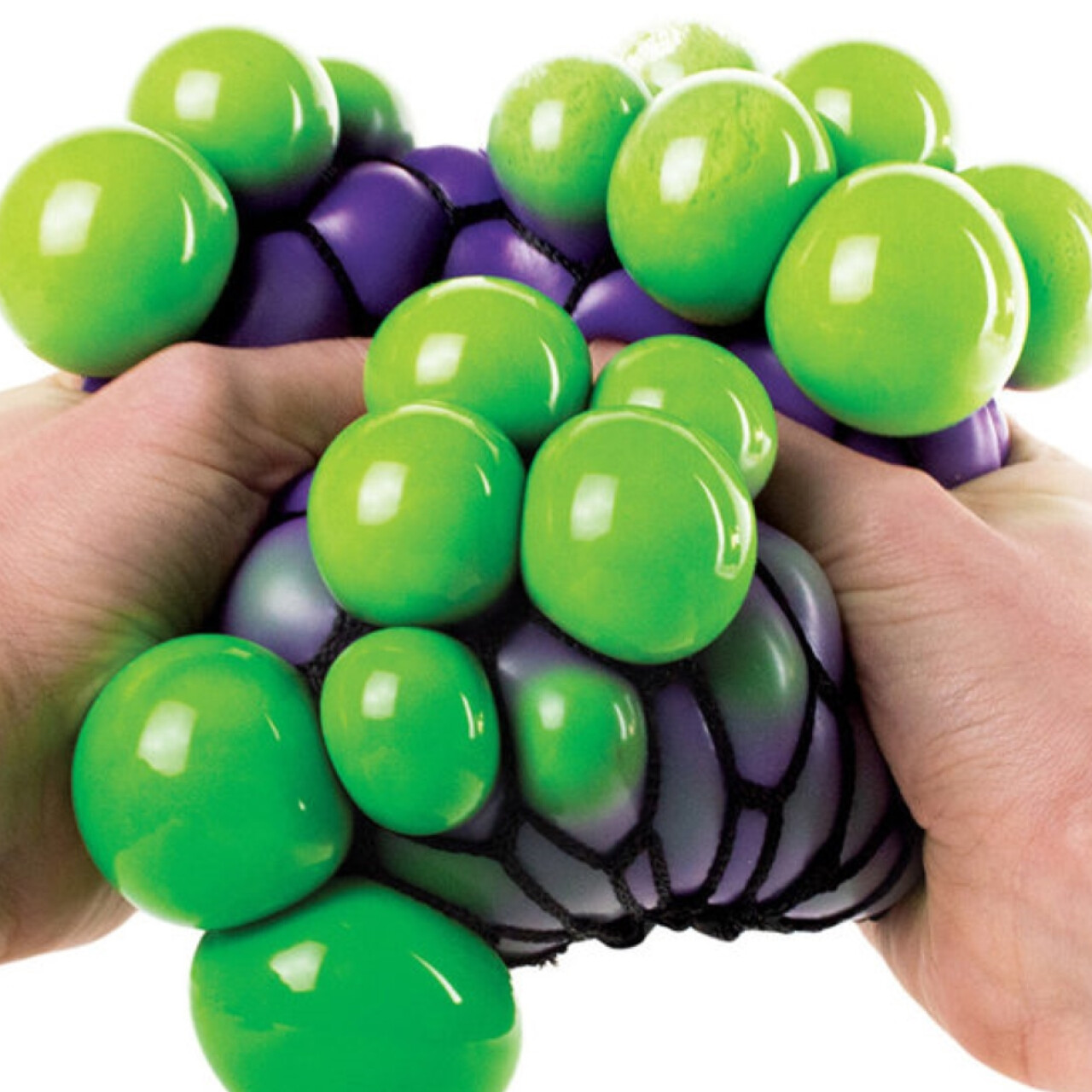 Giant Color Morph Bubble Ball
OUR REF #: 6GCMB
If you want giant stress relief, you will want to grab the Giant Color Morph Bubble Ball. It's a wacky, squishy, color morphing sensory experience. So just squeeze this over-sized, squishy ball, and watch the cool bubbles pop through and change color!
Additional Information
Dimensions: 5" Dia
Warning: Choking Hazard (1) Not for under 3 years
Related Products
2 Reviews
My grandson loves the feel of the squishy bubble ball and is delighted when the bubbles are popped out so he can push them back in. Good motor planning for him and the changed color makes the bubble easier to see. The webbing allows him to grip the ball more easily when playing catch with it. He also pulls on the webbing for more sensory input. He loves it!