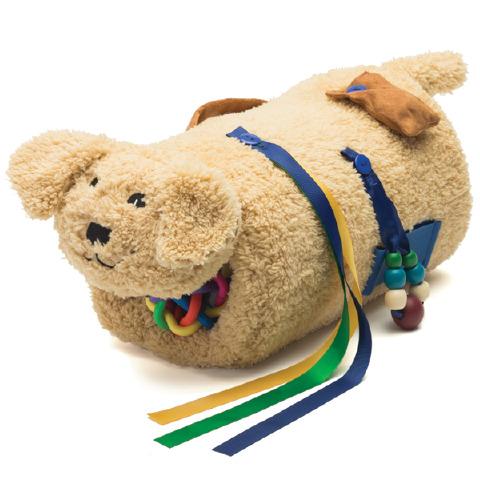 Twiddle Pup
OUR REF #: 5TWPP
Who can resist an eager-eyed, fluffy puppy? This floppy-eared, friendly-faced, flea-free TwiddlePup comes complete with its own soft-plastic orbit ball tethered on the inside. Exterior attached gadgets include a loop of multi-colored wooden beads, textured ribbons, a sealed buckskin crackle pouch, and a Velcro® pull patch to exercise hands and mind alike. No walks or clean-up required for this best-in-show puppy pal. All Twiddles are machine-washable and dryer-friendly. Just remember to remove all gadgets first!
Additional Information
Dimensions: L: 10" x W: 9" x H: 7"
Warning: Choking Hazard (1) Not for under 3 years.
Related Products