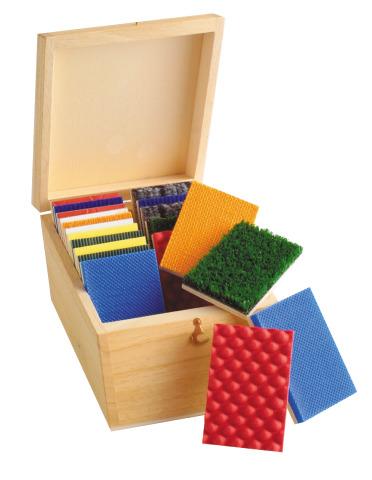 Tactile Box
OUR REF #: 6TCBX
Discover the wonderful world of textures with all ten pairs of wood-backed rectangles. Play a matching game. Share your favorite textures with a friend. Challenge yourself to see what new textures feel like. Stores away in a crafty slanted wooden box with latch. Made in USA.
Additional Information
Dimensions: L: 8.75" x W: 6" x H: 3.75"
2 Reviews
I was hoping for some sandpaper feeling blocks or burlap; more coarseness. Many of the textures are very similar. I was disappointed in the variety. Maybe make them 4x4 for children who have a hard time grasping. Please round the corners.