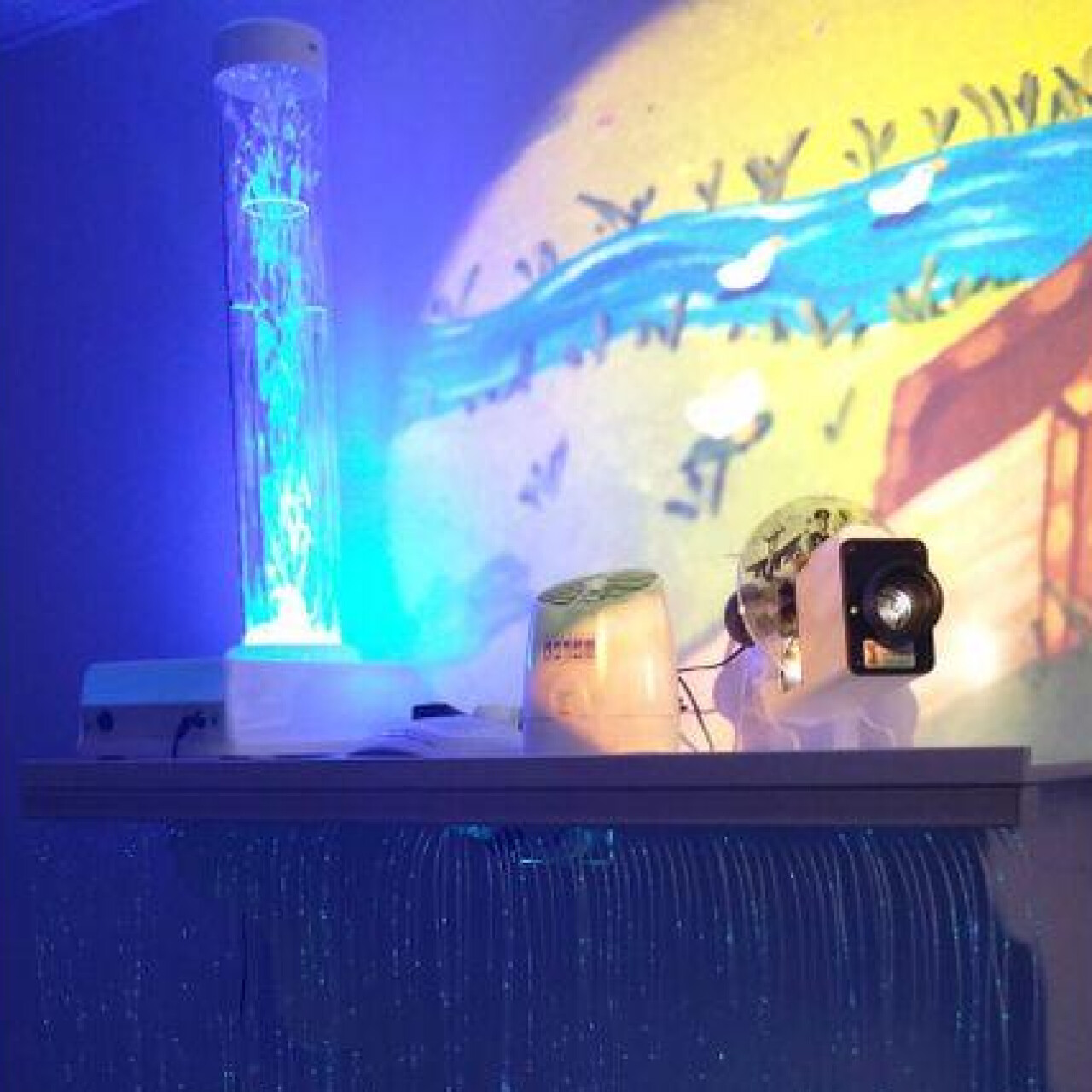 Deluxe Sensory Shelf
OUR REF #: 9MKDSS
Create a soothing, relaxing sensory room without taking up any floor space. Mount this shelf anywhere to enjoy the sights, sounds and textures to calm the senses. Easy to mount and easy to maintain. It comes with our signature Tabletop Hurricane Tube, so there is no water to deal with, SNIP Projector, Aromatherapy Diffuser and Fiber Optics (100).
Additional Information
Dimensions: L: 36" x D" 18" x H: 70"
Power: Mains Operated.