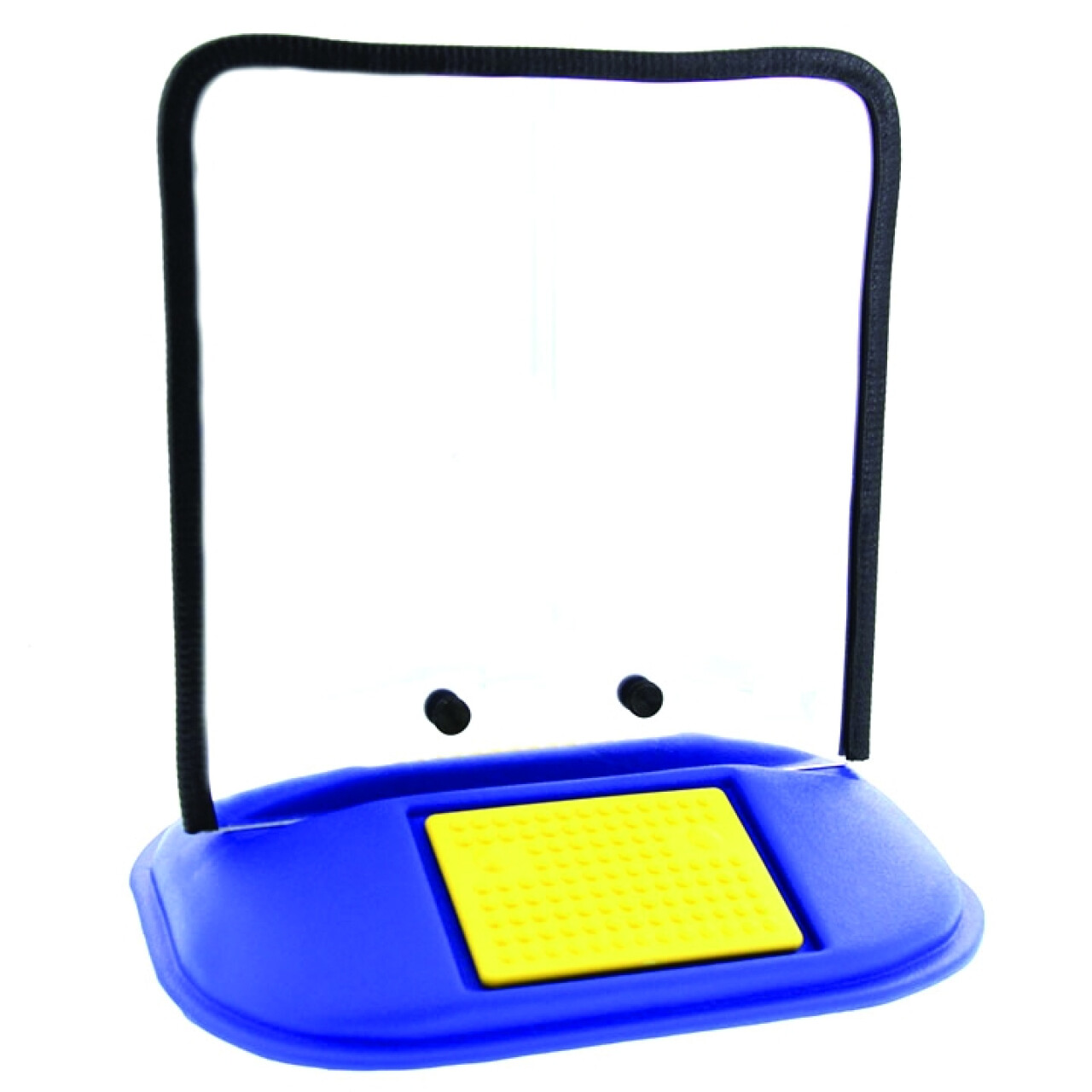 Visual Speech Trainer
OUR REF #: 4VSTR
Learning to form words properly comes more naturally when speech therapy clients can practice while looking in this communicator's attached mirror. Simply touch the device's plate switch to activate messages and begin visual speech training. The communicator accommodates four 5-second messages and can also be externally activated by plugging a switch into its jack. Made in USA.
Additional Information
Dimensions: L: 5.5" x W: 10" x H: 14"
Power: Requires 4 x AA Batteries, not included.