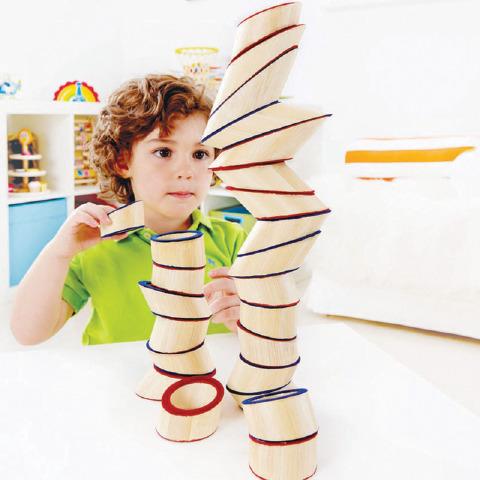 Totter Tower
OUR REF #: 5TOTT
LIMITED SUPPLIES LEFT, NOW 20% OFF!!! A fantastic building activity that helps children develop a sense of geometry and spatial awareness, as well as hand-eye coordination. The distinct angle of the bamboo pieces create endless possibilities for making exciting shapes and structures. Play with it as a game or construction activity. Includes 24 angular bamboo rings and an activity guide.
Additional Information
Dimensions: L: 13" x W: 13" x H: 2.5
Warning: Choking Hazard (1) Not for under 3 years.