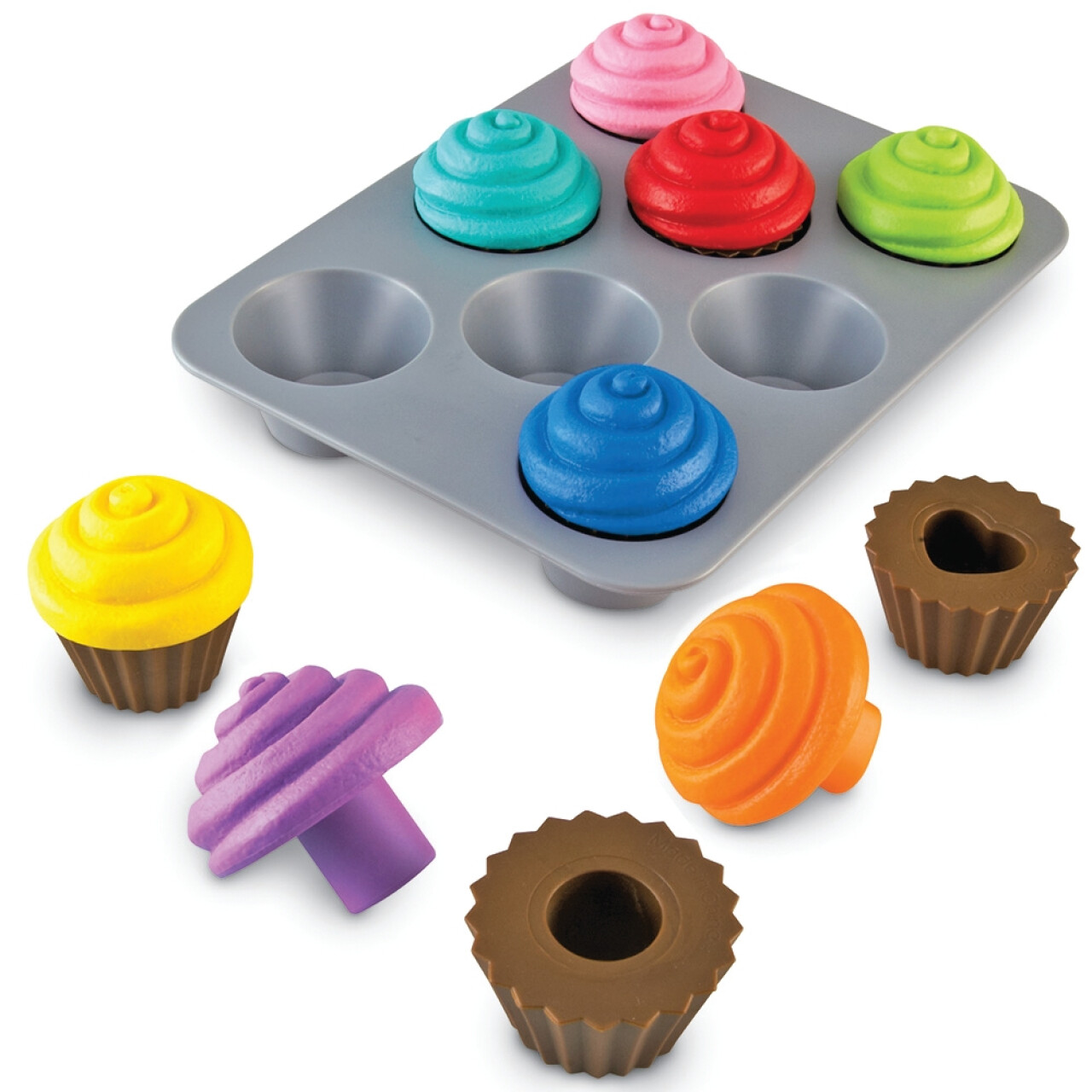 Shape Sorting Cupcakes
OUR REF #: 5SPSC
A delicious way to encourage shape and color identification and build fine motor skills! These two-part cupcakes pull apart to reveal a shape. Children must match up the shapes to put them back together. There is also a shape at the bottom of the pan to match as well. Shapes include circle, square, triangle, rectangle, diamond, hexagon, star and heart. Includes 8 cupcakes and 1 muffin pan.
Additional Information
Dimensions: Each cupcake measures: H: 2" x 1.5" Dia.
Warning: Choking Hazard (1) Not for under 3 years
1 Review
A fun game that adds math concepts to the dramatic play area. Children must be monitored in the beginning because the "frosting" on the top of the cupcakes looks very real.