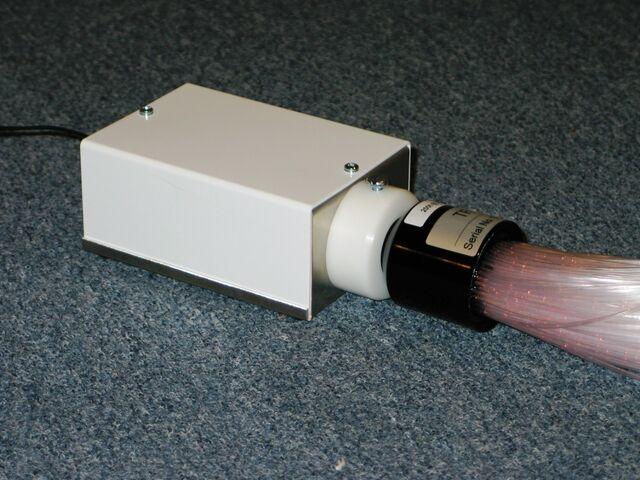 Sparkle Light Source
OUR REF #: 9FOLS
Our new LED light source, quiet, cool and very long lasting (approx 50,000 hours). The colour wheel gives the popular sparkle effect for use with Fibre Optic Tails WHICH ARE NOT INCLUDED WITH THIS PRODUCT AND ARE REQUIRED TO MAKE IT FUNCTION. ?Please contact us if you need further assistance.
306,00 €
255,00 € (exc. VAT)
VAT relief available on this product.
Additional Information
Dimensions: 18 x 10 x 8cm
Power: Transformer.
3 Reviews
This item works without exisiting light strand. Very beautiful and works as described. We are happy with our purchase.
Fabulous colours and even more effective in a darkened room, the 2metre length is perfect for my son allowing him ample tactile and visual stimulation, the light source can be attached to the wall making it very safe. Customer service was excellent