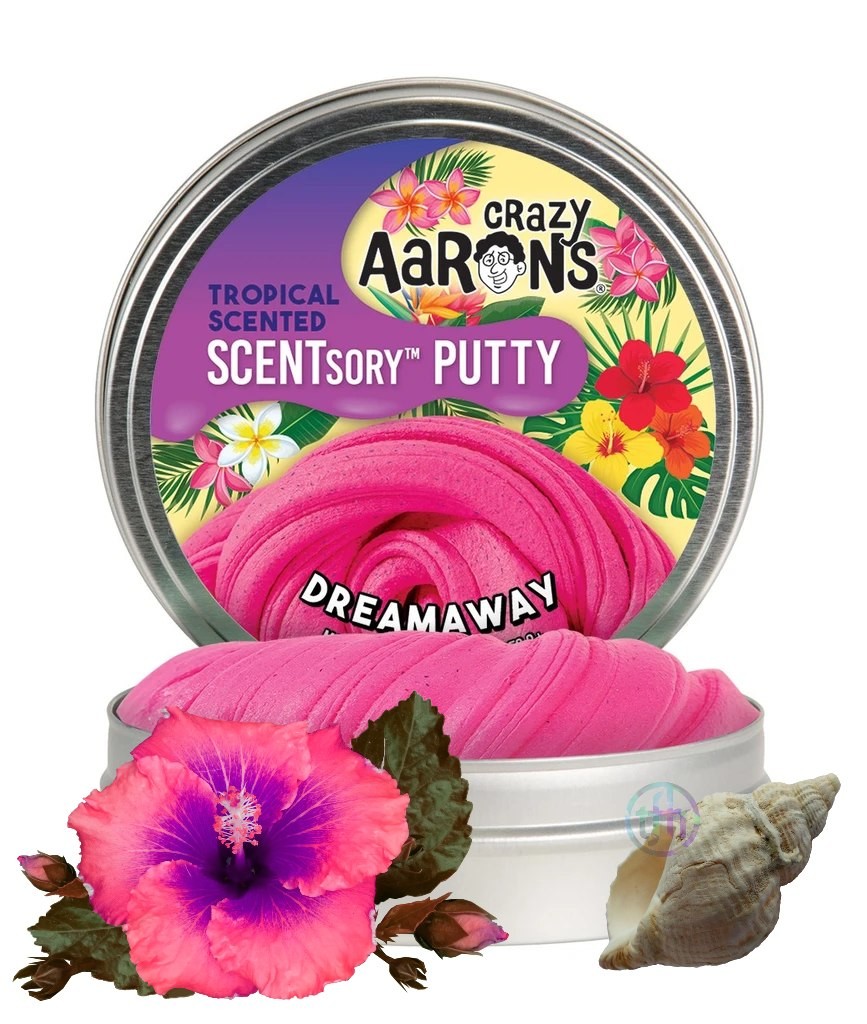 Crazy Aaron's - Summer scent choices
OUR REF #: 3CASP
Take your nose and memory on a tropical Summer Vacation!

Crazy Aaron's® new SCENTsory Putty™ goes way beyond scent to invoke a total sensory experience like no other. Indulge your senses with the velvety soft touch, the dynamic look, and the wonderful scent and discover just how amazing SCENTSory putty can make you feel.

Make your dream getaway with soft, silky feel, putty with DreamAway Floral Scents ( this scent is no longer available)
Take a walk on the wild side with an exciting and exotic experience with Wild Tiki Watermelon and Berry Scents.
Imagine the perfect place with Sun Drenched Tropigo colours and dreamy, tropical, mango scents.