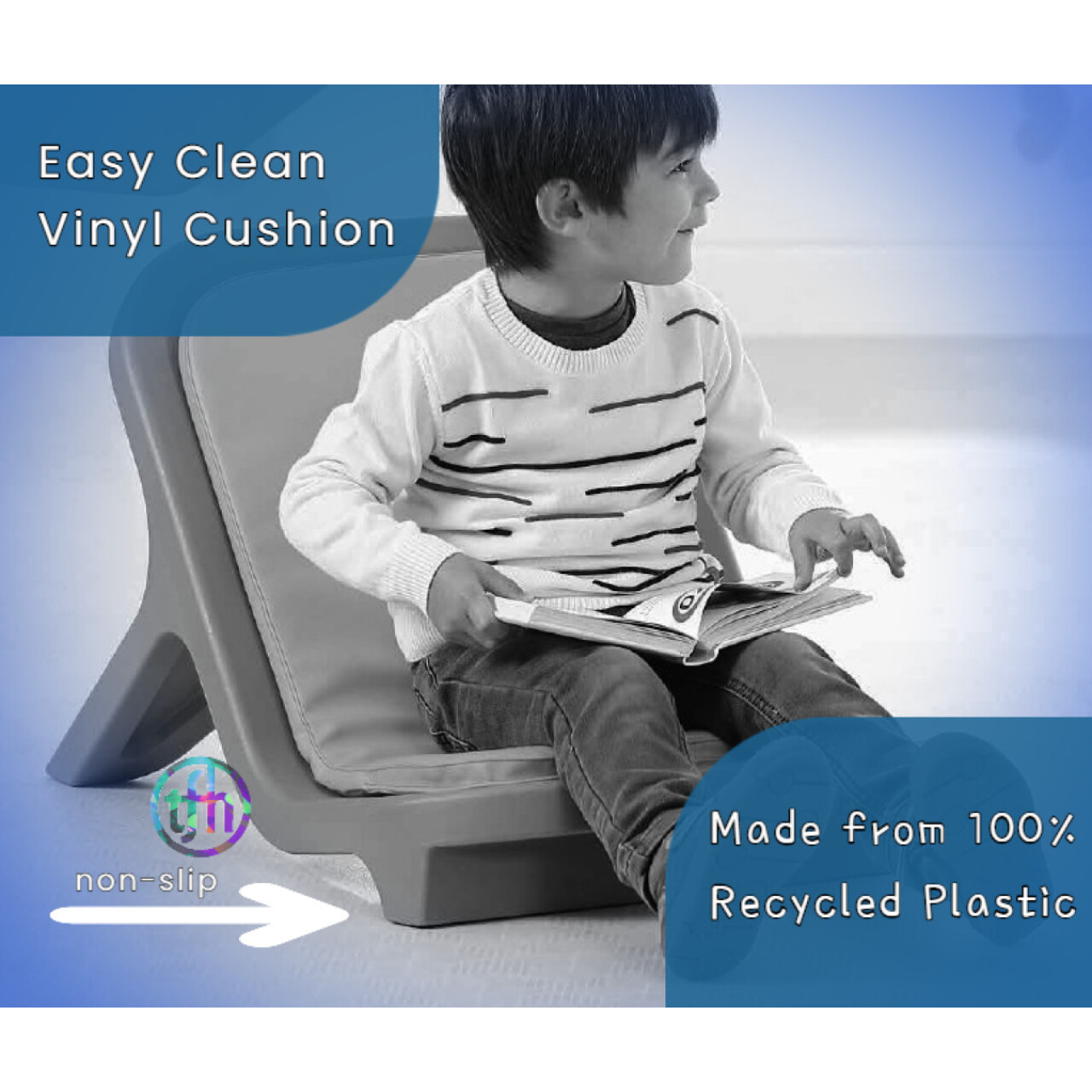 Energy Support Classroom Chair, Small
OUR REF #: 3ESUC
Comfortable size for smaller people to sit low! Energy Support chair is sure to handle the wiggles and giggles of floor and circle time activities. Create reading nooks, or small gathering teaching pods. Teen Size available 3ESUT

Include: 1 x Grey monobloc Energy Support Bouncer Chair and 1 colour comfort seat - indicate blue or white. Products Made in Europe. 
Easy to clean with a soapy sponge. Monobloc construction for greater durability. Extremely stable Low position is ideal for floor activities. Inclusive solutions Made of 100% recyclable plastic. Technical data Dimensions : L: 71.5 cm - W: 45 cm - H: 43.5 cm. 
FOAM/VINYL COVERS (comfort seat) and thick POLYETHYLENE.
For indoor and outdoor use.
Related Products