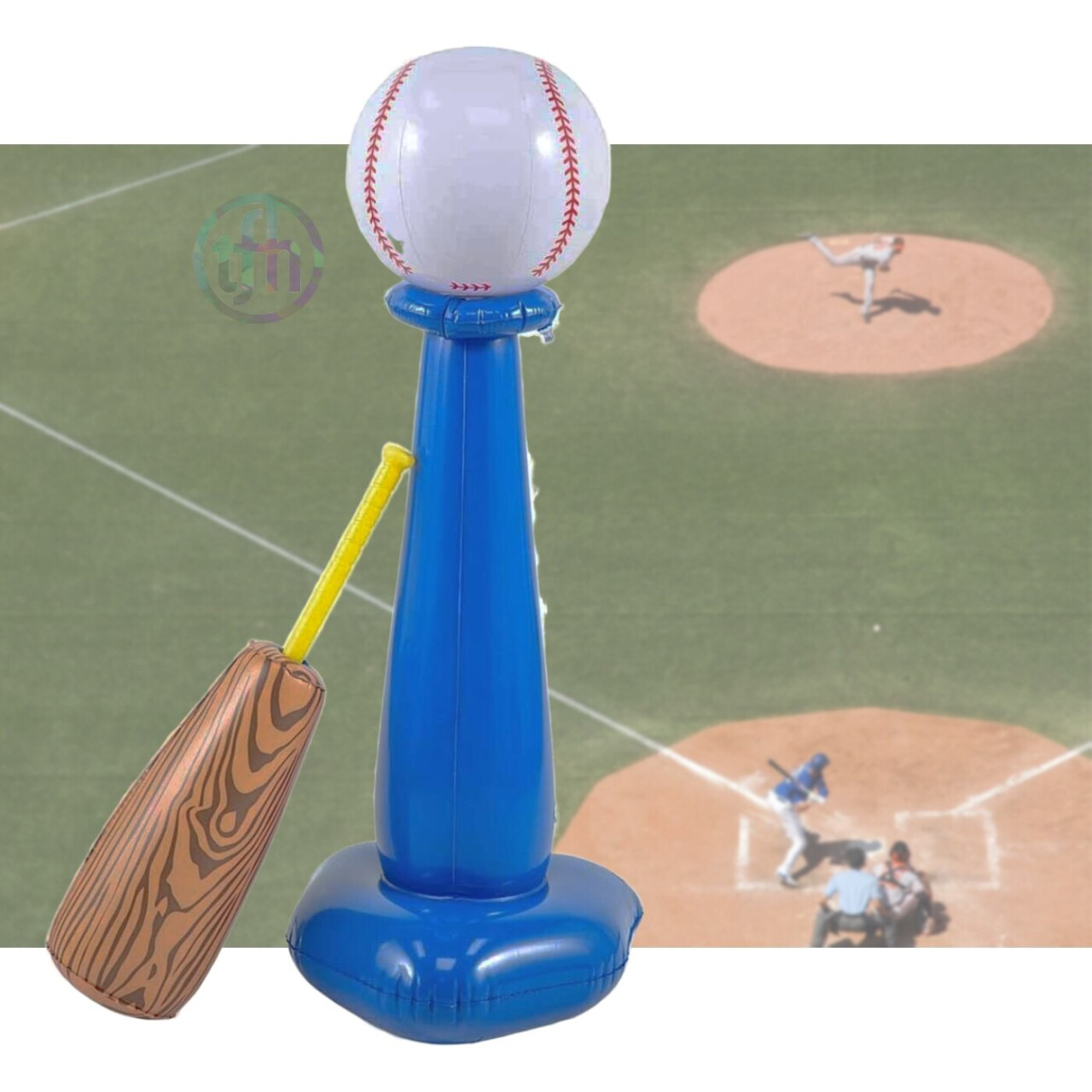 Giant Inflatable T Ball Set
OUR REF #: 6BGTB
Inflatable T-Ball Baseball Set with 31" H Stand, 26" L Bat, and 11" Ball.
Enjoy hours of backyard fun with our Inflatable T-Ball Set! With an authentic feel, this three-piece set is easy to set up and so fun to play. The whole family will want to get in on the oversized fun! Fill the base with water for extra stability, and it'll stand up to even the most active play. Great for backyard parties and play dates.


OVERSIZED FUN: Giant components inflate and deflate easily (pump sold separately). Add water to the base for extra stability.